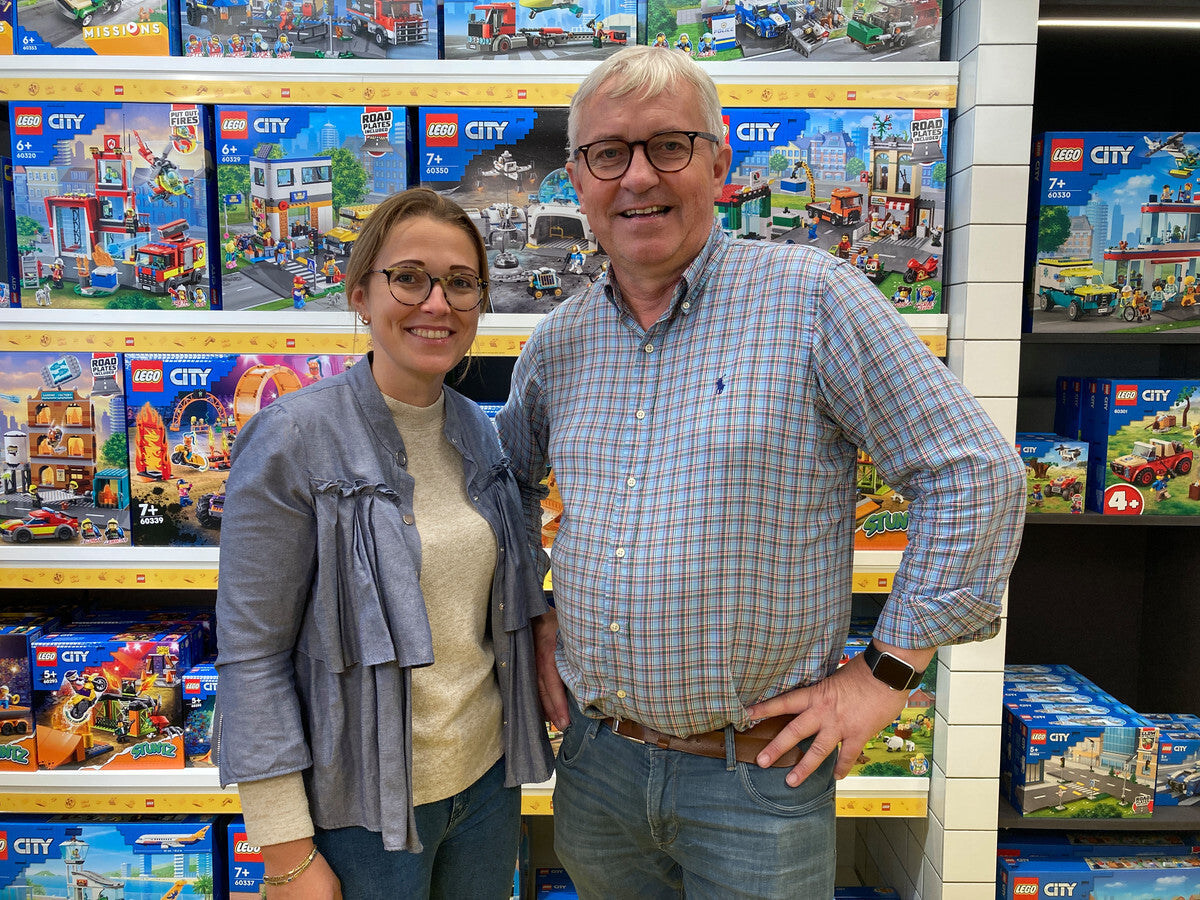 In October 2022 we opened the doors of our LEGO shop Brugs Brickhouse in the center of Bruges. Our family building is now home to our colorful and fun LEGO paradise. Myself Gaëlle and my dad Bernard are happy to welcome you to our new store!
With more than 200 m² full of LEGO sets and bricks , we have something for every LEGO lover - big or small -!
Our eye-catcher of the gigantic LEGO model of the Bruges Belfry by LEGO masters Complexstackers is also definitely worth admiring!
Visit our store
Mon-Sat 9.30am-6pm, Fri 9.30am-7pm
Closed on Sundays, except on shopping Sundays and during the end of the year period
In addition to our store in Bruges, you can also visit our online webshop 24/7. With a wide range of LEGO sets and accessories , you will find everything your heart desires as a LEGO fan!
Visit our store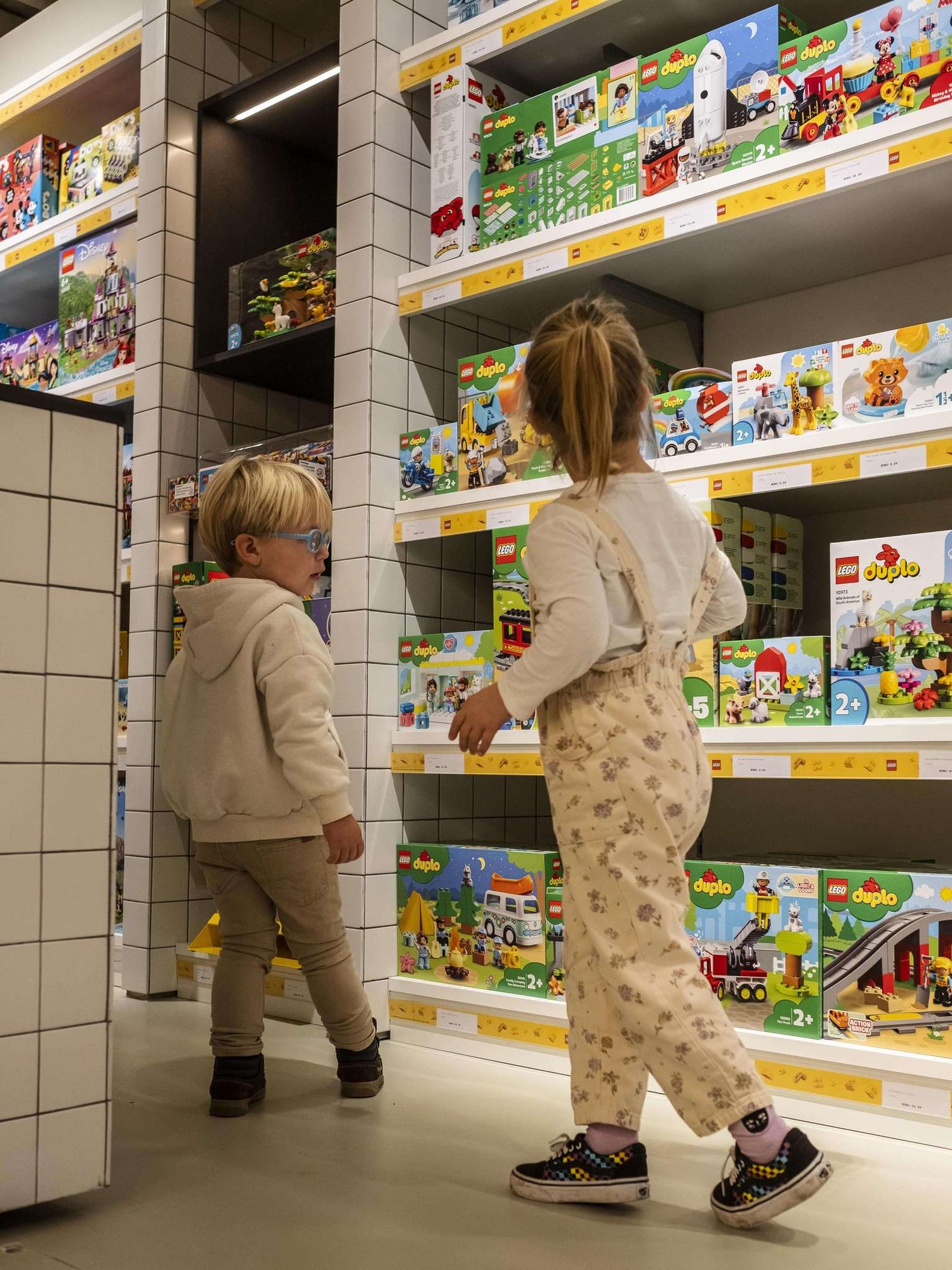 Visit our LEGO Specialty Store!
Come and take a look for yourself in our Brugs Brickhouse LEGO Shop , the starting point of your imagination.
We also immediately bring one of the showstoppers of Bruges to our store with the creation of the Belfry (Halletoren) in LEGO by the LEGO Masters Jos & Martijn (also known on Instagram as @complexstackers). Be sure to take a look at the Timelapse video of how this gigantic Halletoren came about! Many other LEGO builds are shining in our store.
Real LEGO Masters are also welcome with us, with our Pick a Brick wall we offer 36 different LEGO building blocks and accessories. Perfect for building your own LEGO creations!
Discover our opening hours!
Take a look at our Bruges Brickhouse LEGO Special Store!
Once upon a time there was… LEGO!
50 years ago, the most iconic building block ever was born: the red LEGO brick . In the last half century, LEGO has become one of the best-known toy systems in the world.

For many, LEGO is the gateway to an unchained world of creativity, fun, discovery, magic, and much more. Various LEGO sets are now being reviewed, and there is something for everyone .